Ventilation solutions for apartments and townhouses
Apartments and townhouses
Apartments and townhouses often don't have the benefits of a stand-alone home in terms of free air flow around and into the house.
Due to the design of such dwellings, air flow can be limited to one side of the apartment or townhouse, compromising the amount and quality of air flow. Under these circumstances it is important to ventilate the living areas with fresh air. Standard roof mounted ventilation used on stand-alone homes won't work in these circumstances so air filtration units mounted to an interior wall and ducted to an external air inlet will provide the much needed flow of quality air to create a healthy living environment. The added benefit is that the air can be filtered if the external air quality is compromised in medium density living areas or near freeways and factories.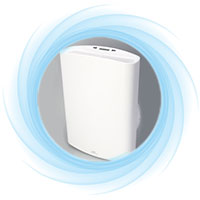 An Australian certified air filtration system enabling the intake of filtered air when noise or fumes compromise the quality of outside air.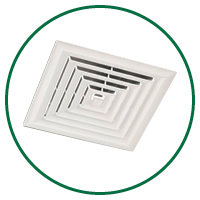 Controllable ventilation of the air within living areas. The grille can be opened to allow heat into the roof space, or it can be closed to retain warmth.